Thoughts from Father Steve

Dear Parish Family,

This past week we began the Holy Season of Lent. In Ash Wednesday's preface to the Eucharistic Prayer, the
Church summarizes the benefits of rightly motivated fasting. It says:

"For through bodily fasting you [God] restrain our faults and raise our minds, and bestow both virtue and its
rewards, through Christ our Lord."

When we fast for the right reasons, it helps us learn to control our desires so that we can more easily stay
focused on what is true, right, and everlasting and resist temptations. It reminds us that we are pilgrims on earth,
looking forward to our true homecoming in heaven. This is a constant theme in the lives of the saints. They wisely
understood that in order to keep first things first in life, we have to train ourselves to be able to offer sacrifices.

This attitude is illustrated in a story from the life of the fifth-century Irish abbess Saint Brigid. Visitors were
always welcome at her abbey, but sometimes they had to earn their keep. On one occasion, a group of priests arrived to
give a retreat to the nuns. They had been traveling a long while and were quite hungry, so they asked for a meal first.
Saint Brigid saw this as a teaching moment. So she looked at them closely and then replied, "We are hungry too, for the
word you bring us. Preach first, and then you shall be fed."

Saint Anthony of the desert used fasting extensively in his own spiritual journey, and he later instructed his
disciples, "The devil is more afraid of the fastings, prayers, and good works of the servants of God than of anything else
they do, because these holy exercises inflame their hearts with the love of God, and secure their perseverance."

Through our observance of Lent 2019 may we as the Catholic Church in Northern Butler Country allow God
to correct our faults and raise our minds to Him so we can grow in holiness and one day enjoy the reward of everlasting
life.

In Christ's love,
Father Steve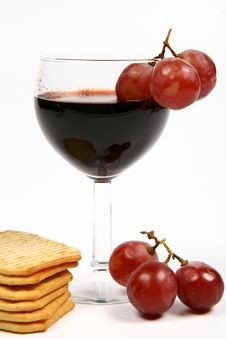 Vino et Veritas - Save the Date
Join us for a two-part Vino et Veritas this Lent when Fr. Adam will be presenting on The Mass! Learn more about this central expression of our faith and why we celebrate the Mass in the way we do.
Tuesday, April 2nd we will learn about "The Liturgy of the Word" and on Tuesday, April 9th we will hear about "The Liturgy of the Eucharist." Look for more info. Next weekend!!
BE WITH ME LORD

As we begin our Lenten journey we take upon ourselves those traditional disciplines of prayer, fasting and almsgiving/good works in order that we might be opened, freed from any attachment to sin and ever more trusting in the God's grace. We know that Lent is not always easy. With the best of intentions and with firm resolve we devote ourselves to doing without something or increasing time spent in prayer or doing works of charity. Yet, the temptations also seem to increase that seeks to draw us back into our old ways. The goal of our Lenten journey is not simply that we have more time spent in prayer or less time spent doing those things that keep us from God. Rather, we must also work hard during Lent to incorporate faith into every aspect and every moment of life. One helpful practice is to have short phrases of Scripture or from our heart that become prayers throughout our day. Whether it is saying "Thank you, Jesus" as we recognize the countless moments he is at work for us, or the refrain from today's psalm, "Be with me, Lord," when we recognize we cannot do it alone, we will draw closer to the Lord as we seek to be strengthened and play our part in building up His Kingdom. Visit onmissionchurchalive.org to learn more and to stay informed.